Three officials of Chitral Health Dept suspended for dumping infected hospital waste in river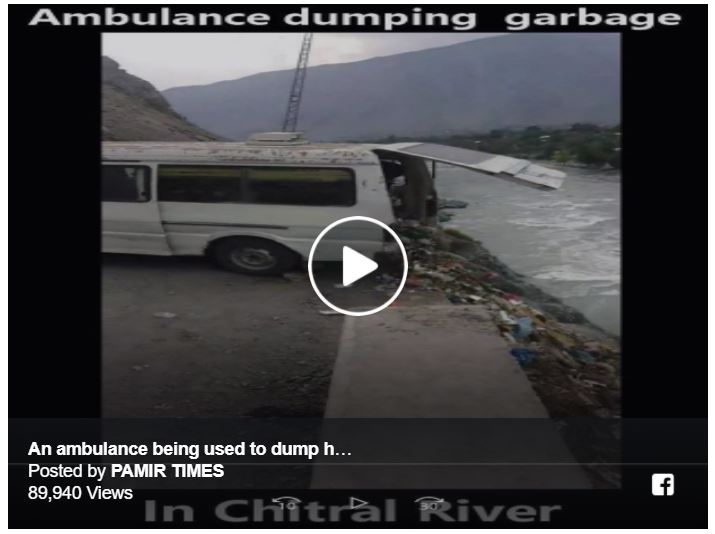 Chitral: Responding to the viral social media video, in which an official was seen dumping hospital waste in the ecologically vulnerable Chitral River, the Deputy Commissioner has ordered suspension of three officials.
According to a letter/notice shared with the media, the Medical Superintendent of Chitral THQ Hospital had ordered suspension of three officials for 'negligence', acting on the directives of the Deputy Commissioner.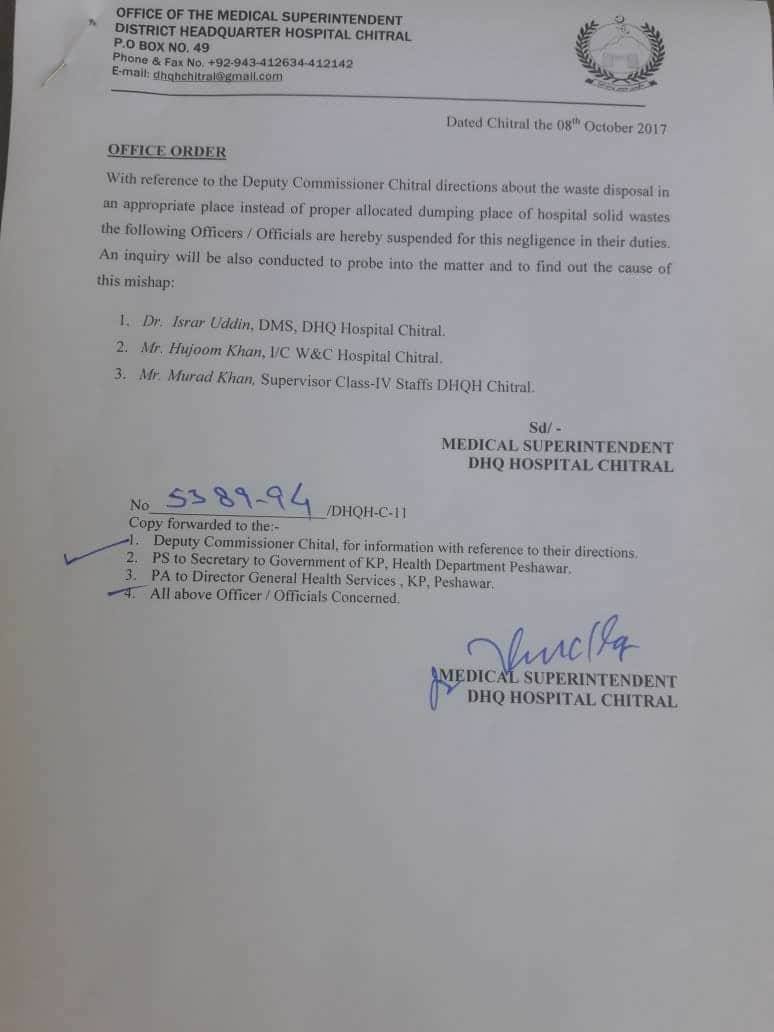 The video, shot by a citizen reporter, Rashid Shahnawi, and shared by Pamir Times, has been viewed almost 100,000 times, and shared by around 2 ,100 plus people within 24 hours.
Enraged social media commentators were seen demanding action against the criminal negligence.