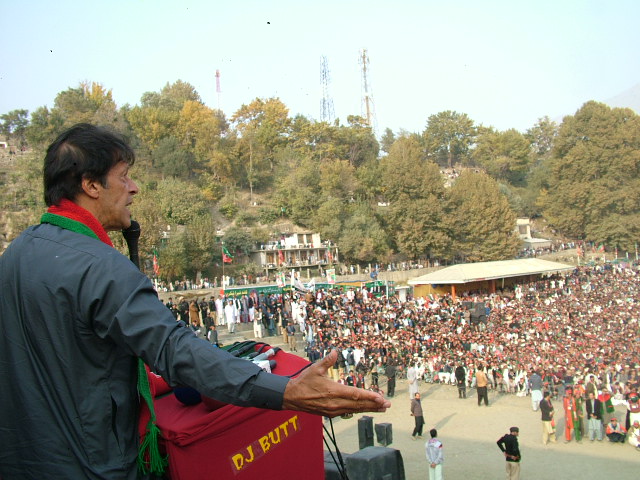 CHITRAL: Chief Minister KPK Pervez Khattak KPK on Wednesday announced the creation of new district of Upper Chitral in Khyber Pakhtunkhwa.
Addressing a public gathering at Chitral Polo Ground in presence of PTI Chief Imran Khan Khattak said that the provincial government has fulfilled the long standing demand of the people of Chitral. He said the notification of the new district would be issued soon with Booni as the headquarter of the new district named Upper Chitral.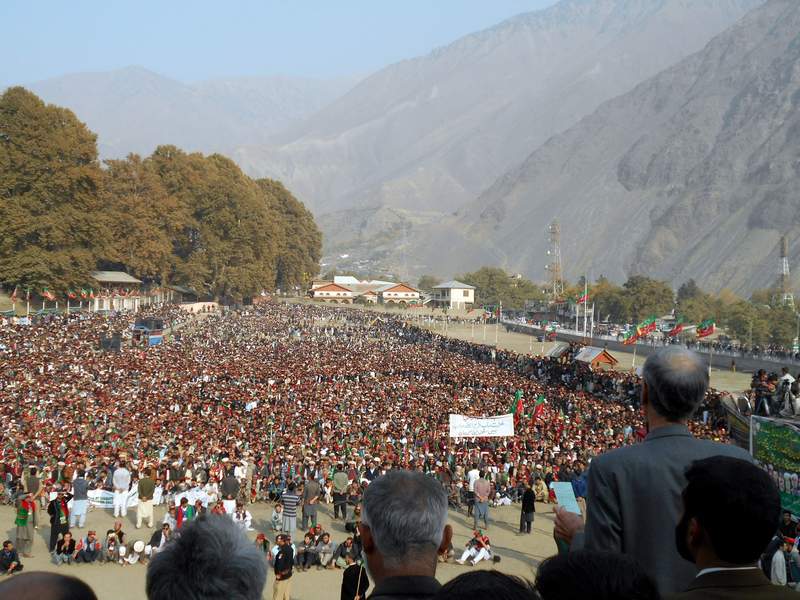 PTI Chief Imran Khan congratulated the people of Chitral for having two districts.  He said this will help to resolve the actual issues of the people of Chitral on their doorsteps. Imran highly appreciated the people of Chitral for maintaining peace in the valley.
He said people from other parts of the country should learn from the peaceful people of Chitral and Baltistan. He said crime rate in Baltistan is also zero and people always leave their doors unlocked.
He said due to zero crime in Chitral the local police work on tourism promotion.

Imran said his government would impose four emergencies, education, environment, eradicating corruption and streamlining administrative affairs of the county, if PTI comes to power in the Centre.
While targeting his opponents, Imran Khan said he will not let the development funds to flow into the hands of MNAs and MPAs if his party comes to power in the Centre. He alleged that Prime Minister had given Rs 94 billion to the MNAs of PML N in order to influence the upcoming election.
He underlined the great potential of hydroelectric power plants in northern parts of Pakistan.