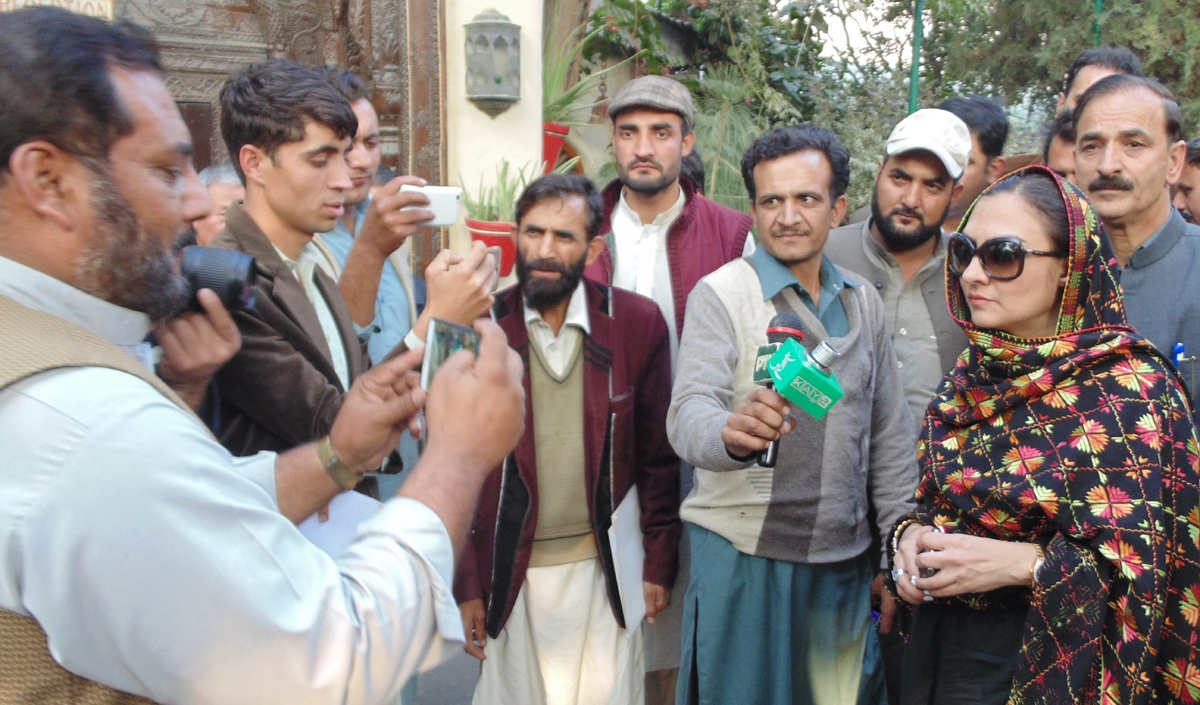 ISLAMABAD: Minister of State and Chairman Benazir Income Support Programme (BISP) Marvi Memon Thursday said the BISP had enrolled a total of 45,408 children of Gilgit-Baltistan (GB) into schools.
She visited and the BISP beneficiaries to discuss the strengthening and enhancing the number of BISP Beneficiary Committees (BBCs) that have a pivotal role in school enrollment of children and women empowerment, a press release said.
In GB, the BISP has enrolled 45,408 children into schools, 18,821 from Baltistan, 13,877 from Diamer and 12,710 from Gilgit. There are 491 BBCs in Baltistan, 301 in Gilgit and 41 in Diamer. BBC is a group of 25-30 women that meet regularly to discuss their issues and the guidance is provided to them on nutrition, health, basic counting, women rights and entrepreneurial skills.
Speaking to the beneficiaries, Marvi said to enable women to stand up for their rights without any fear was the core objective of the BISP along with poverty alleviation. The BISP had embarked upon an empowerment journey for its women through social mobilization and financial literacy utilizing the platform of the BBCs.
These BBCs were bringing in a women empowerment revolution by creating awareness among women on the rights given by Islam. The women of Diamer should come forward and utilize this platform for an empowered future, she added.
The BISP chairperson said the BISP financial assistance was to be spent on children's education, food and daily needs. Beneficiaries should realize their importance and contribute towards the betterment of their families by making intelligent use of this stipend, vaccinating their children, providing them with nutritive food and feed the young ones with mother's milk.
She said BISP's contribution towards education, malnutrition and women mobility was commendable as the BISP's support ensures education, nutritive food and better life for BISP families.
Later, she held a meeting with notables of the area. The meeting was attended by PML-N District President Abdul Waheed, Spokesperson GB government Faizullah, Moulana Muhammad Din, Maulana Farman Wali and others.
Speaking to them she said elders should play their part in empowering the womenfolk of the area.
"Islam places women in high esteem as they are responsible for the upbringing of future generations. Women are the prime focus of the BISP and by empowering them we are fulfilling the Islamic obligation of giving respect and honor to women."
She urged the notables to provide support to survey teams during the national roll out of survey for NSER update.
She said they should support them in registering each and every household so that no deserving was left out. APP