People of Pakistan, especially the PPP hold Prince Karim Aga Khan in the highest esteem, Bilawal Bhutto Zardari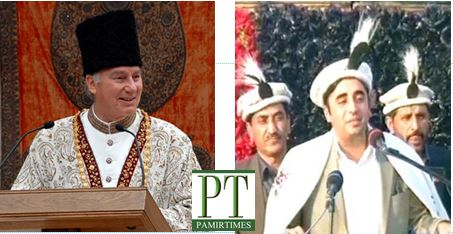 KARACHI: Chairman Pakistan Peoples Party Bilawal Bhutto Zardari has extended warm welcome to H. H. Prince Shah Karim Al Husseini Aga Khan IV on his visit to Pakistan.
This visit is part of a series of visits that coincides with the commemoration of his Diamond Jubilee, beginning earlier this year on July 11.
The PPP Chairman appreciated the contributions of Aga Khan Foundation's in the development of health, education and welfare sectors, which have left positive and progressive impact in the respective fields.
Bilawal Bhutto Zardari said that Prince Karim Aga Khan is always accorded warm welcome whenever he visits Pakistan and the people of Pakistan, especially the PPP hold him in the highest esteem.