National Security Committee decides to retain GB Council, offers five-year Tax holiday to Gilgit-Baltistan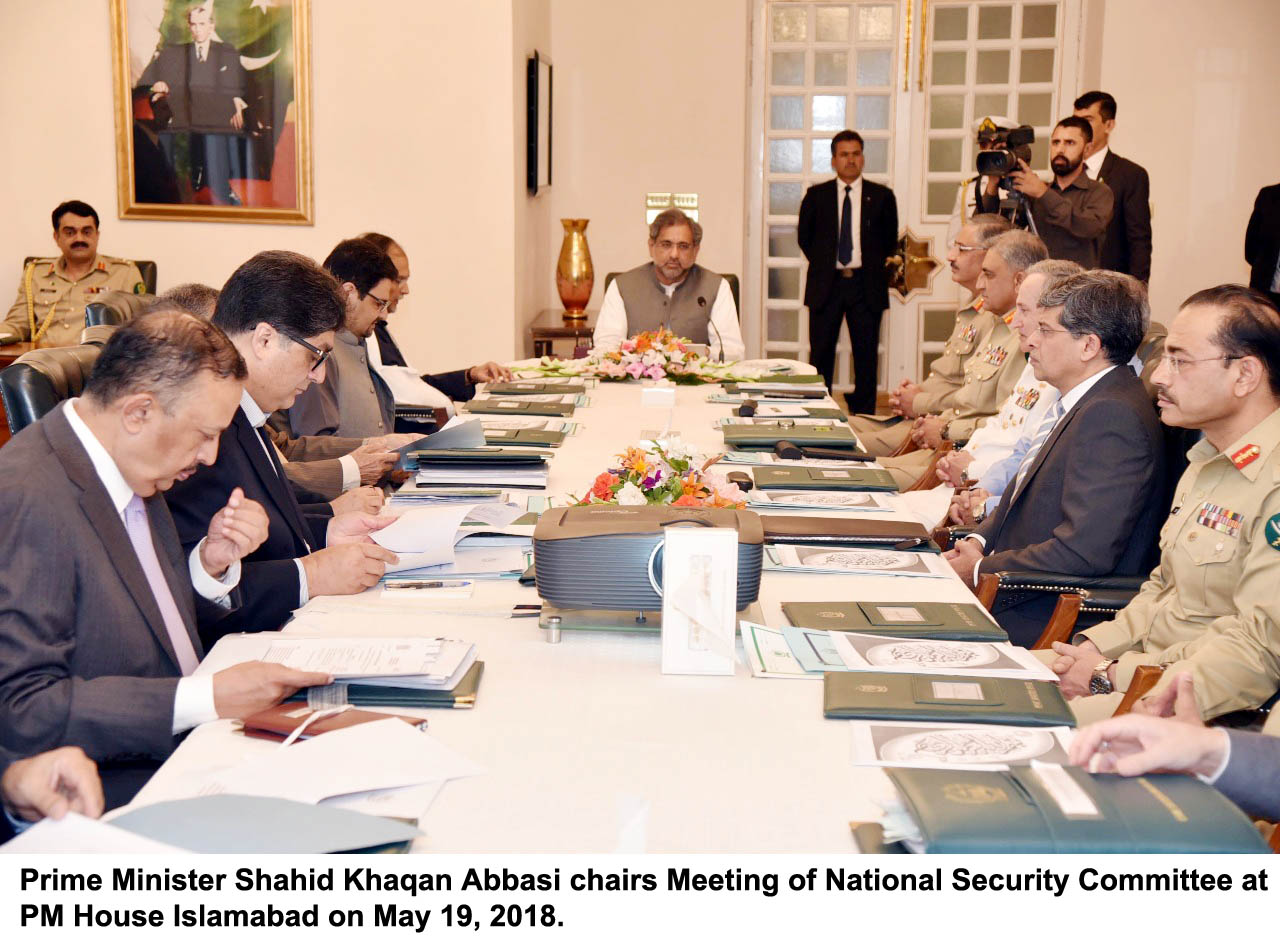 ISLAMABAD: Pakistan's National Secuity Committee has decided to retain the Gilgit-Baltistan Council as an 'advisory body'. The committee has also decided to offer a five-year "tax holiday" to Gilgit-Baltistan. The committee has further decided to "devolve greater administrative authority and financial powers" to the Gilgit-Baltistan Legislative Assembly.
These decisions were taken during the 23rd meeting of the National Security Committee, chaired by Prime Minister Mr. Shahid Khaqan Abbasi.
No representative from Giglit-Baltistan was present during the meeting.
According to an official press release, 'the National Security Committee expressed satisfaction on the principled stand taken by Pakistan on Kashmir and Palestine and its articulation at various world forums.'
Mr. Sartaj Aziz, Deputy Chairman, Planning Commission and the Ministry of Kashmir Affairs & Gilgit-Baltistan briefed the Committee on the Azad Jammu and Kashmir and Gilgit-Baltistan reform proposals. The Committee reviewed these proposals from the perspective of their conformity with the "aspirations of the people of Azad Jammu and Kashmir and Gilgit-Baltistan".
The meeting was attended by the Minister for Interior Mr. Ahsan Iqbal, Minister for Defence & Foreign Affairs Mr. Khurram Dastgir Khan, Minister for Finance, Revenue & Economic Affairs Mr. Miftah Ismail, Chairman Joint Chiefs of Staff Committee General Zubair Mahmood Hayat, Chief of Army Staff General Qamar Javed Bajwa, Chief of Naval Staff Admiral Zafar Mahmood Abbasi, Chief of Air Staff Air Chief Marshal Mujahid Anwar Khan, Director General ISI Lt Gen Naveed Mukhtar and senior civil and military officials.