Thousands protest against Gilgit-Baltistan Order 2018, condemn Chief Minister for 'misleading masses'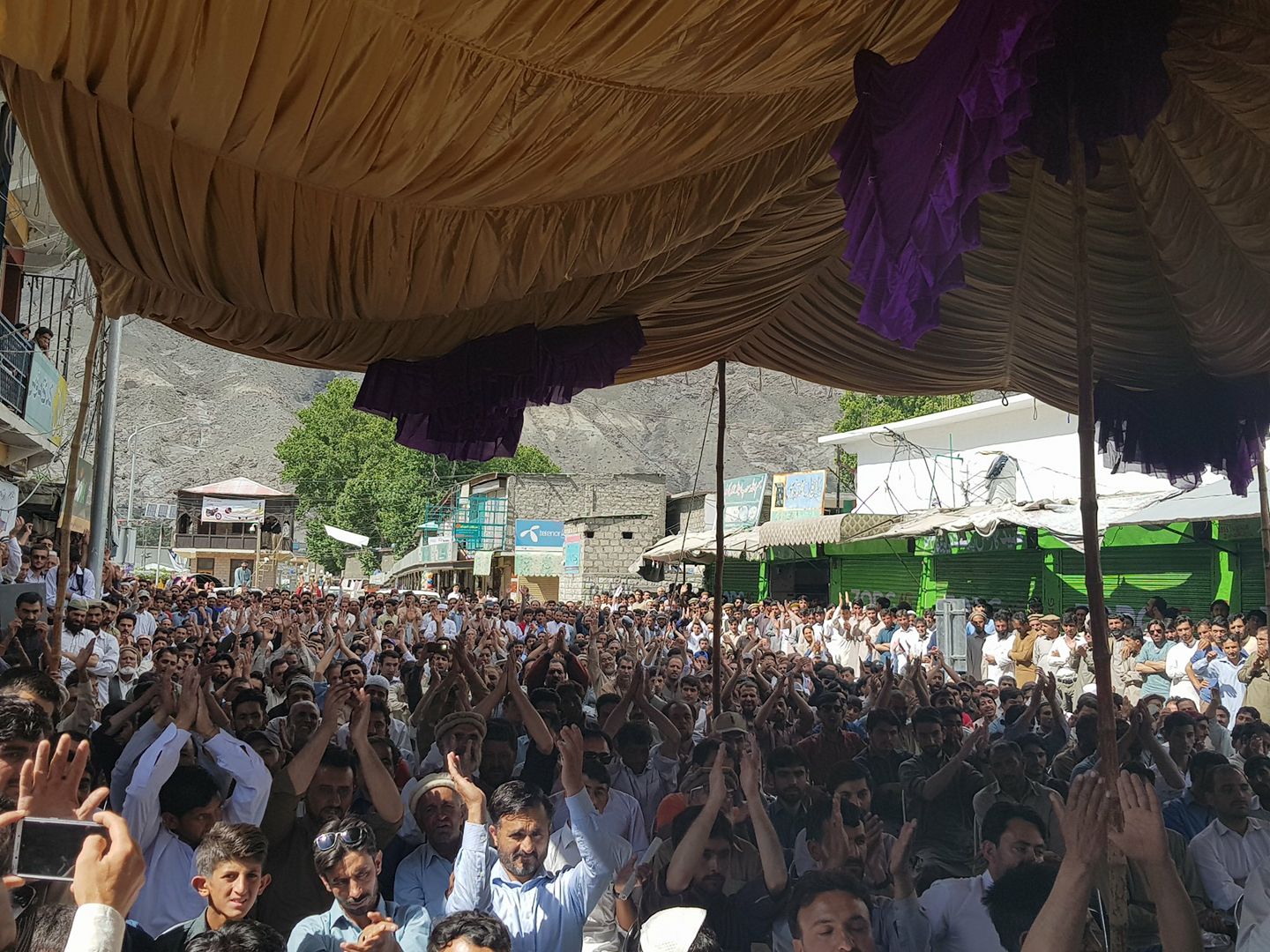 Gilgit: Thousands of people in Skardu and Gilgit protested against the Gilgit-Baltistan Order 2018. The protesters said that final draft of the GB Order is mysteriously being kept secret, because the authorities are afraid of telling the truth to the public. The speakers said that the GB Order has become suspicious because of the culture of secrecy.
Responding to a protest call given by a coalition of political organizations, thousands of people came out to reject the GB Order 2018, which claims to empower the region administratively and financially.
Speakers also bashed the Chief Minister accusing him of constantly telling lies and misleading the masses, 'to please his masters.'
Some speakers in Skardu and Gilgit alleged that the Chief Minister has colluded with the Kashmiri leaders to conspire against Gilgit-Baltistan, and keep the region deprived.
The speakers in Gilgit included Opposition Leader in GBLA Captain (r) Shafi, BNF leader Nawaz Naji, PPP's Javed Hussain, ITP's Sheikh Mirza Ali, Awami Action Committee's Sultan Raees, PTI's Raja Jahanzeb and Fatahullah Khan, among others.
The protest was jointly organized by AWP, BNF, , ITP, PPP, PTI, Awami Action Committee, and a large number of nationalist, religious and progressive organizations.
The GB Order 2018 has yet to be made public. Majority of the GBLA members have also not seen the order. GBLA Speaker Fida Nashad had directed the government to present the order in the assembly, but his direction was ignored, while the opposition members boycotted the session, and protested in front of the parliament house in Islamabad.
An earlier version leaked on social media has been called 'fake and bogus' by the Chief Minister and some members of his kitchen cabinet.