From Hunza To Istanbul: Dr. Akhtar Jamil's Success Story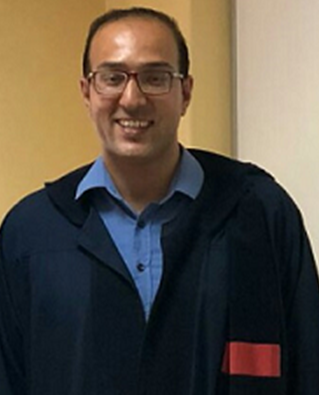 By Tajir Hussain Shiskin
As rightly said by Beverly Sills, "there are no shortcuts to any place worth going".  No doubt, obtaining a PhD degree is not an easy task. Although, a person shares his smile after successfully completing the degree, yet it is a long journey of many sleepless nights, compromises, stresses, emotions, encouragements, ups and downs, the Yeses and the Nos and many more.
Dr. Akhtar Jamil Shiskin, who completed his Doctorate from a leading University in Turkey, is indeed a role model for many of us and I am excited to share his accomplishments here.
Dr. Akhtar belongs to Hassan Abad village in Hunza, Gilgit-Baltistan. He raised in the home town and obtained his basic schooling from government schools, matriculation from Hunza Public School and College and intermediate from Public School and College Jutial Gilgit. He then moved to Karachi, where he started BS in computer science from University of Karachi. After working for few years as database developer in a private firm, he decided to join National University of Science and Technology (NUST) for doing masters in software engineering. During his master's degree, his research work was funded by Higher Education Commission (HEC) of Pakistan. After completion of his master's degree, he joined COMSATS University Abbottabad as lecturer at the Department of Computer Science where he worked for three years.
When he received fully funded Turkish Government Scholarship, he left COMSATS and moved to Istanbul, Turkey, where he joined Yildiz Technical University for his doctoral studies. His research was focused on automatic extraction of agricultural areas using statistical machine learning approaches. This work was part of a project funded by the Scientific and Technological Research Council of Turkey (TUBITAK). During his research work, he was able to publish three articles in high impact factor journals and also presented three papers in international conferences. His commitment to his work was evident from the fact that he finished his PhD research one year before the normal specified period of four years. He has already marked an impact in his department and his research work was highly appreciated.
The story does not end here, he has already received an offer from a Turkish University in Istanbul for the position of Assistant Professor. In addition, a reputed university in Pakistan has also contacted him recently. He has not yet decided whether he will return soon or gain some experience in the international arena as researcher.
Without a doubt, I can say that our land is very fertile to produce people like Dr. Akhtar. The only need is that our government should create such an environment where these people return and make many more youngsters like themselves. It is evident that the nations which give value to such bright minds are leading the whole world. We can also make our contribution for the progress of our society and let's make a commitment to ourselves to follow footsteps of such people and work hard, who knows one day others will be writing our stories.