Combing operation launched in Ghizer, several suspects arrested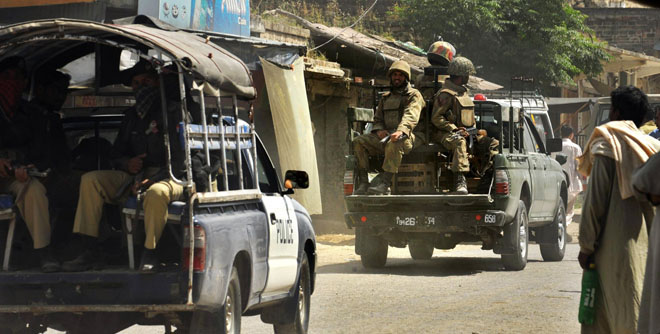 GILGIT/ISLAMABAD: Pakistan Army, Elite Force of GB Police, and Ghizer Police has launched a "combing" operation in Ghizer District of Gilgit-Batistan to arrests 'suspects'. Several suspects, some of them previously involved in militancy, have been arrested for questioning.
There are reports that last night suspected terrorists opened fire on security forces in Gahkuch, while they were conducting raids to arrests suspects. Reporters have said that they have been instructed by authorities to not report about the on-going combing operation, for success of the mission.
Independent sources have said that the combing operation is being carried out because some of the terrorists have reportedly found sanctuaries in the district, after fleeing from Darel.
"7 to 8 operations are being conducted everyday in different parts of the district" as part of an effort to arrest absconders, suspected terrorists, and their facilitators, said Zia-ur-Rahman, spokesman of Ghizer Police.
He has added that 24 check posts are vigilantly operation throughout the district to check movement of suspected terrorists, and other criminals. Station House Officers are bound to petrol their respective areas, to ensure that no outsider enters the district without a CNIC, or a Number Plate, he further said. Schools in the districts have also been asked to enhance security of their buildings throughout the day.
Ghizer district shares borders with Diamer's Darel Valley, where terrorists burnt down 14 schools and killed a policeman three weeks back. It is feared that a group of terrorists, who attacked a police check post in Kargah, killing three, might try to attack installations in Ghizer district.
Up to 87 percent of the population in Ghizer district practices the Ismaili sect of Islam, who are vulnerable to terrorist attacks.