Pakistan Snow Leopard & Ecosystem Protection Program (PSLEP) Launched in GB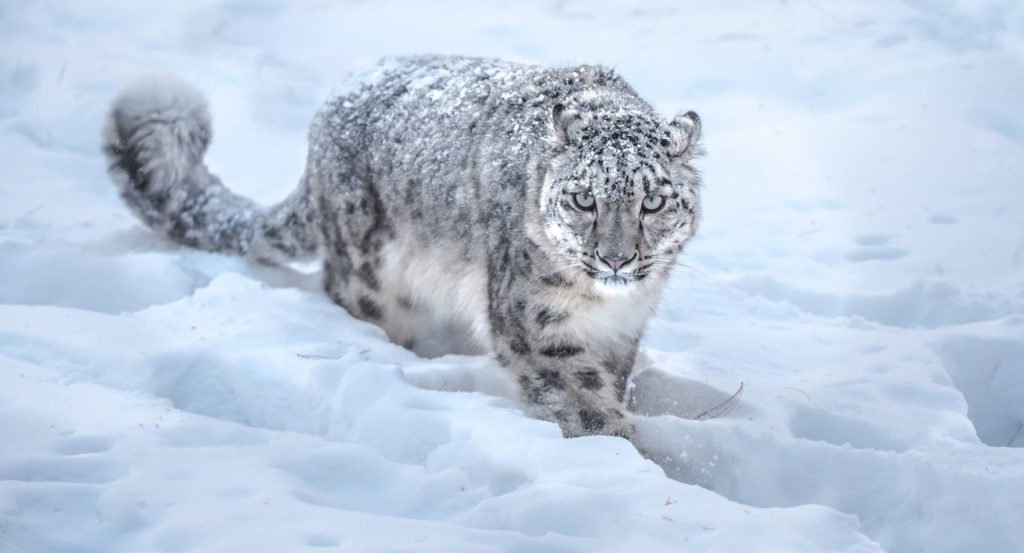 GILGIT: (PR) The launch workshop of GEF funded snow leopard project, 'Snow Leopard and Ecosystem Protection Program' (PSLEP) was held in a local hotel today. Secretary Agriculture, Livestock and Fisheries Government of Gilgit Baltistan Mr. Khadim Hussain Saleem was the chief guest at the occasion. The event was jointly organized by Ministry of Climate Change, UNDP-Pakistan and Snow Leopard Foundation (SLF).
Director Snow Leopard Foundation Dr. Muhammad Ali Nawaz in his address welcomed all the guests at the launch workshop. Dr. Ali shared the project background, objectives with the participants. The prime objectives of the project are to promote Landscape Approach for Survival of Snow Leopard & its Prey Species by Reducing Threats & Applying Sustainable Land & Forest Management in Critical Habitats in Northern Pakistan. Dr. Ali also briefed the participants about the key challenges and barriers this project intends to address, these include inadequate capacity, knowledge & proven models for conserving snow leopard & wildlife species at a landscape level; inadequate representation & protection of important habitats, including forests, in existing protected area network; in sufficient economic incentives & alternatives to current practices of unsustainable land & forest use by local communities; and lack of awareness & skills necessary for wildlife monitoring, wildlife crime prevention & detection & effective conservation decision-making.
In his address, Syed Mahmood Nasir Inspector General Forests Ministry of Climate Change / NPD PSLEP emphasized on the conservation of snow leopards as snow leopard is symbol of healthy ecosystem. He further said that climate change is major threat for snow leopards as agricultural lands are shifting in high mountains due to fast melting of glaciers and snow. He appreciated initiatives by Snow Leopard Foundation and other organizations of livestock vaccination and livestock insurance schemes to support the community.
The chief guest of the launch workshop Mr. Khadim Hussain Saleem Secretary Agriculture, Livestock and Fisheries Government of Gilgit Baltistan in his speech thanked the organizers and appreciated SLF for providing sharing the project details of PSLEP with the guests. The honorable Secretary acknowledged the efforts all conservation organizations particularly those working for snow leopard and its ecosystem conservation. Talking about PSLEP, the Secretary said that it is hoped and expected that this project will bring positive impact on the selected landscapes and valleys of Gilgit Baltistan area. The GB wildlife department will benefit from the project interventions which include trainings and capacity building sessions in next five years. He emphasized on designing the interventions and activities to benefit the local communities as well. This project should give positive results in terms of improving livelihoods of local communities and also enhancing their skills in livestock management and eco-tourism, he further said. The Secretary offered full support from his department in the implementation of PSLEP.
National Project Manager PSLEP and Deputy Director SLF Mr. Jaffar Ud Din presented the PSLEP project details, components and implementation plan. Mr. Jaffar shared the landscape level interventions and desired outcome and results of the project. He also shared the guidelines and monitoring mechanism if the PSLEP which is based on the guidelines provided by the UNDP. Mr. Hussain Ali, Regional Project Manager PSLEP shared the project work plan for 2019 with the guests.
Mr. Ashiq Ahmad Khan in his vote of thanks predicted success of PSLEP project based on the fact that this is the first project on landscape level whereas the projects in past were restricted to small areas, and key stakeholders appear to be highly motivated. He thanked the chief guest for his presence and also for the support offered by him in making PSLEP a success story.
The event presented a large gathering of officials from government and non-government organizations, educational institutions and representatives of local communities. A documentary on PSLEP introduction was also screened at the event which was much appreciated by the audience. Souvenirs were also distributed among the guests at the event.