17-year-old arrested in Gilgit for stabbing and slaughtering alleged sodomizer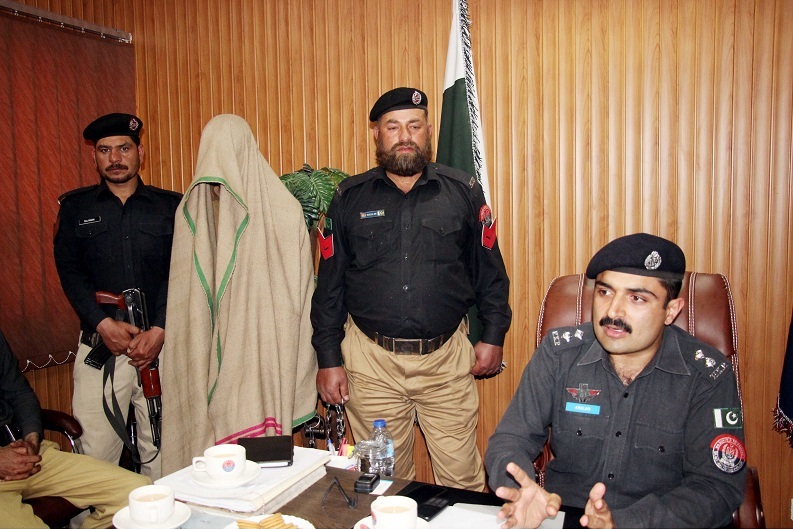 ---
GILGIT: Gilgit Police has arrested a 17-year-old for stabbing and slaughtering his alleged sodomizer and harasser.
Sharing details of the incident, SDPO Arslan Zahid told reporters in Gilgit that the slain man, identified as Qasim, 18, allegedly used to sexually abuse and blackmail the teenage alleged murderer.
SDPO Arsalan added that on April 6th, the slain man called the alleged murderer to a room of the Gilgit City Hotel, where he tried again to sexually abuse him. The arrested accused reportedly had gone to the room carrying a knife, with the aim of defending himself if Qasim tried to sodomize him again.
SDPO Arsalan told reporters that once inside the hotel room, Qasim tried to forcefully sodomize KB again. KB allegedly retaliated and stabbed him multiple times. While Qasim was seriously injured, KB allegedly cut his throat with the knife and fled the crime scene leaving a slipper behind.
The alleged murderer was arrested based on voice messages left in the deceased's phone, said DSP Arsalan. He said that it was a complicated case, because there were very few clues at the crime scene. He said that the hotel and the locality do not have security cameras due to which it was difficult to trace the suspects. He informed the media that the suspected teenage murderer was arrested within three weeks.
The Police official further added that a cousin of the murdered individual was also reportedly present in the hotel at the time of the brutal murder. He said that police have included the unnamed cousin of the slain individual in the investigation.