GB: PPP spending public money on "Happy Birthday" advertisements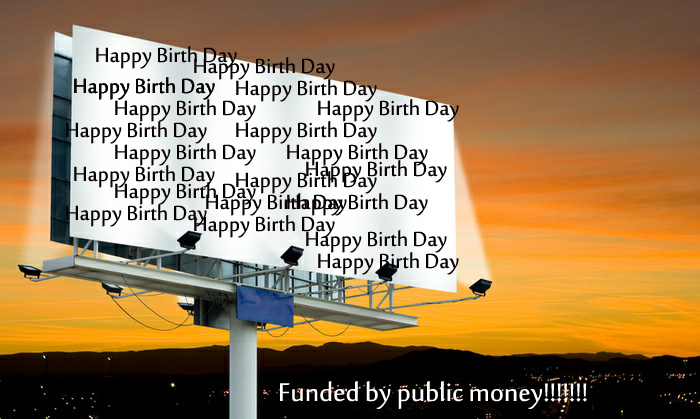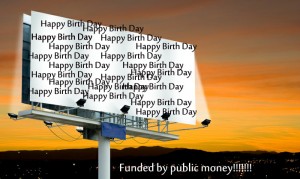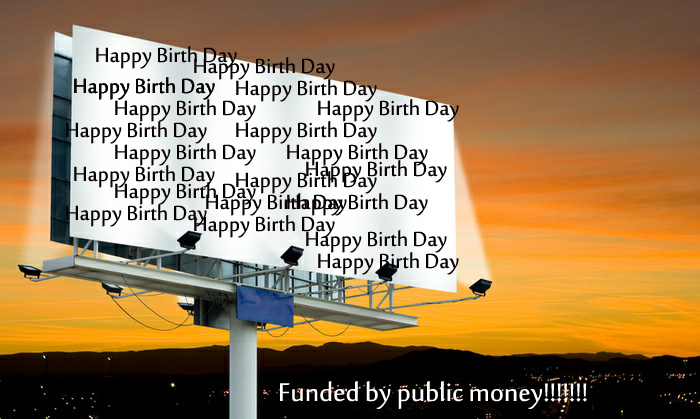 Our Correspondent 
Islamabad, June 21: The GB Governor, Chief Minister, Speaker, Deputy Speaker, Law Minister and almost all cabinet members have wasted millions of rupees from the public fund by publishing tens of huge advertisements in several newspapers published from the GB region.
The adverts, making for more than 60% of almost all prominent dailies, are redundant and full of praises for Shaheed Mohtarma Benaizr Bhutto, President Asif Ali Zardari.
It is pertinent to note that similar advertisements are also published on different anniversaries related to Z.A.Bhutto and Mohtarma Benazir Bhutto.
The advertisements are published through the Press Information Department, funded by the national exchequer.
The students and other youth based in Islamabad, including PPP stalwarts, have condemned the extravagances by the GB Government.
"When it comes to providing amenities to the public, the chief minister and other cabinet members repeat the excuse of lack of resources", Anwar, a disgruntled youth who supported PPP during the last election, said during a short survey.
A number of young activists expressed dissatisfaction at the performance of the government and asked the ministers to take practical steps for improvement of the region, instead of trying to present themselves as "tigers on paper".
It is pertinent to note that despite of tall claims the government has completely failed in controlling the law and order situation, or improving the region's economic condition. Parts of GB are going through worst power crisis, with thousands of people without electricity for days.
"Had BB been alive today, she may have stopped them from wasting the public's money", a PPP leader who did not want to be named told Pamir Times on phone. He expressed shame over the attitude of the elected representatives.