"Fire destroying forest in Rahimabad locality of Gilgit"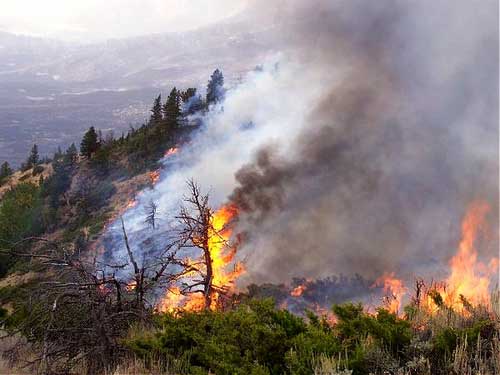 Monitoring Desk
Gilgit, August 1: A mysterious fire has erupted in a forest located in Rahimabad locality of Gilgit. According to information shared by a local resident the fire erupted on Sunday and has so far "spread to over one square kilometer of area".
The local resident said that the forest department, volunteers of FOCUS Pakistan and some local people are trying to control the fire but due to scarcity of water they are facing difficulties.
The area residents have appealed to the government to take the issue seriously and mobilize resources to put out the fire on emergency basis.