Appeal for Unity, Justice and Peace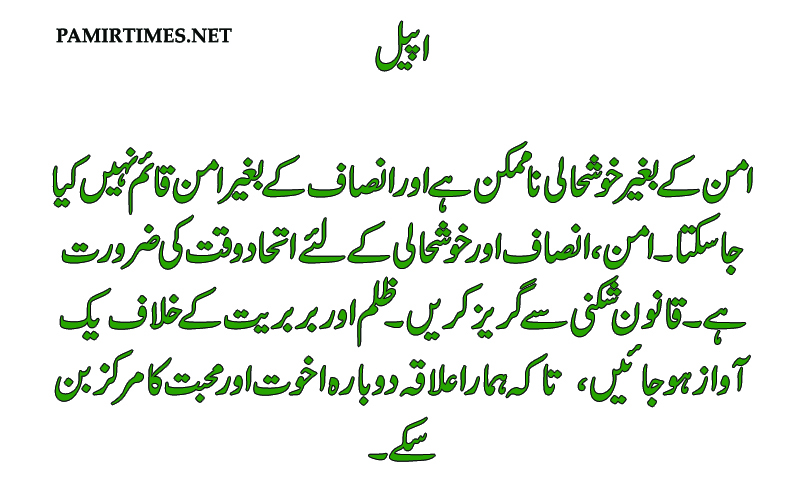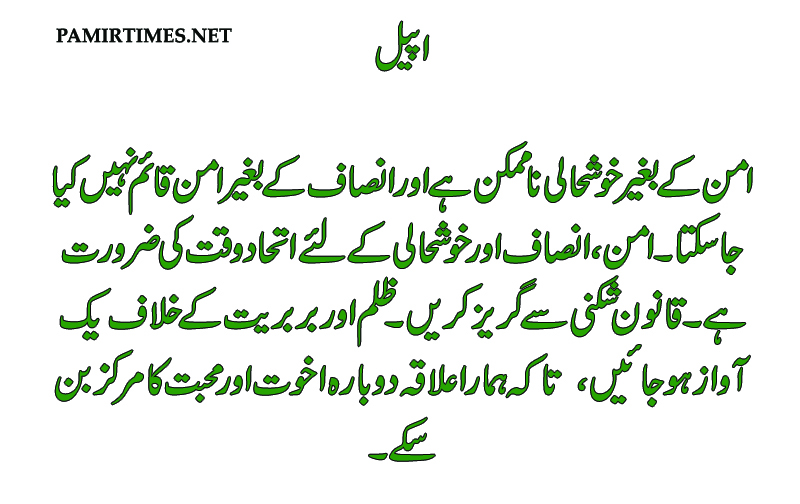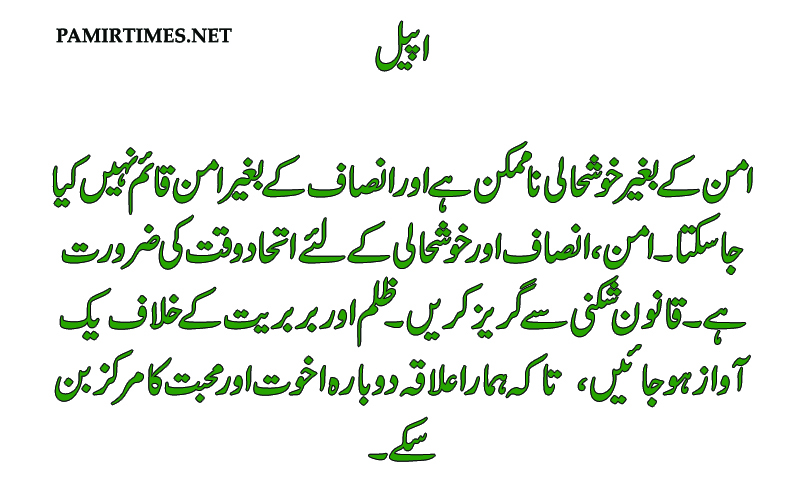 We appeal to all our readers in Gilgit – Baltistan, other parts of Pakistan, and rest of the world to promote the message of unity and peace while demanding justice for the people who have been subjected to barbarism.
There cannot be prosperity without peace. There cannot be peace without justice. And, there cannot be justice without unity. Taking the laws of the country into hand and subjecting innocent people to violence is injustice and against the teachings of Islam and all other religions of the world.
Only by peacefully demanding justice for the people affected by the acts of terrorism can we ensure justice and durable peace in the region.
Team Pamir Times