"I will contest election from Chitral", says Musharraf during final match of Polo Tournament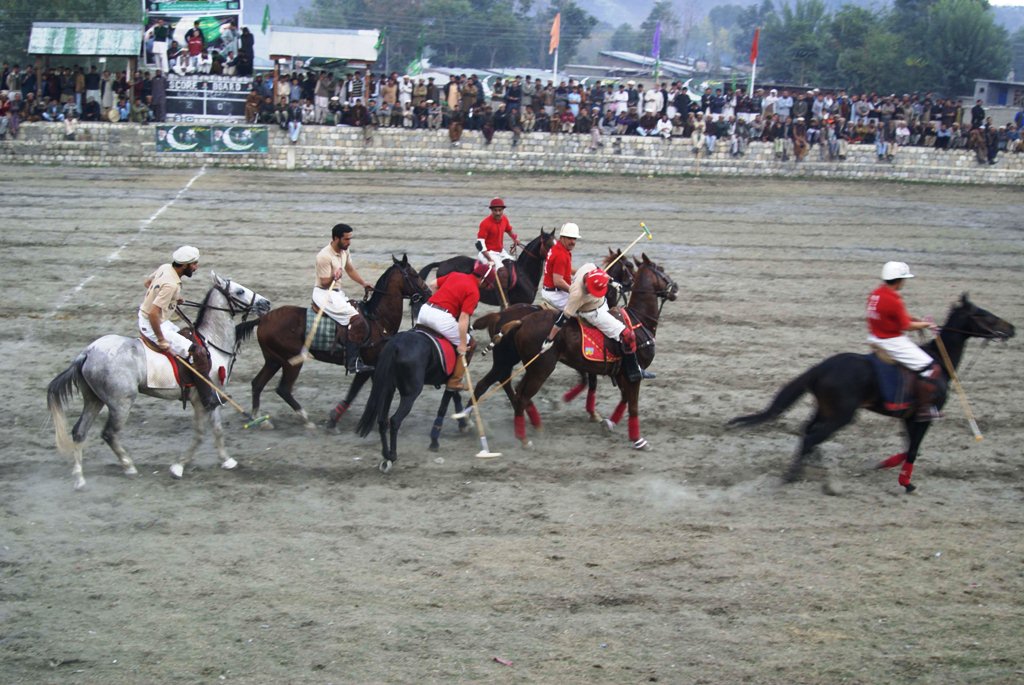 Gul Hammad Farooqi
CHITRAL:  Muzafar Ali Khan Memorial polo tournament was concluded today at Chitral polo ground. Former president of Pakistan General retired Parvez Musharaf delivered telephonic speech to Chitral people on the eve of final polo match which was supported by him.
He said that he will must returned to Pakistan and will contest election from Chitral  constituency and will announce more developmental mega projects for this neglected and backward district. He announced rupees 100000 for winner team and 25000 for runner up polo team of final match.
Mehtar Chitral Fatihul Mulk Ali Nasir was chief guest on the occasion of final match. While Barrister Muhammad Ali Saif general secretary All Pakistan Muslim League, Member Provincial Assembly Chitral Haji Ghulam Muhammad, president APML Shahzada Khalid Parvez and other were present on the occasion. In Final match Border Police polo team defeated Mastuj polo team with 3 goals than one goal.
Players of both teams played very aggressively. In first half Border police team score  2 goals but Mastuj team could not score any goal while in second half border police team scored 3 goals and Mastuj team success to score only one goal.  At last chief guest barrister Ali Nasir distributed trophy, cups and awards among the players. He also announced rupees 30000 for winner team and rupees 20000 for runner up team.  Thousands of people were present in polo ground for listening telephonic speech of their beloved leader Parvez Musharaf and to watch final polo match.  As polo is very popular match of Chitral people and they like it very much.