Hunza River: Passengers of stuck boat help themselves out of danger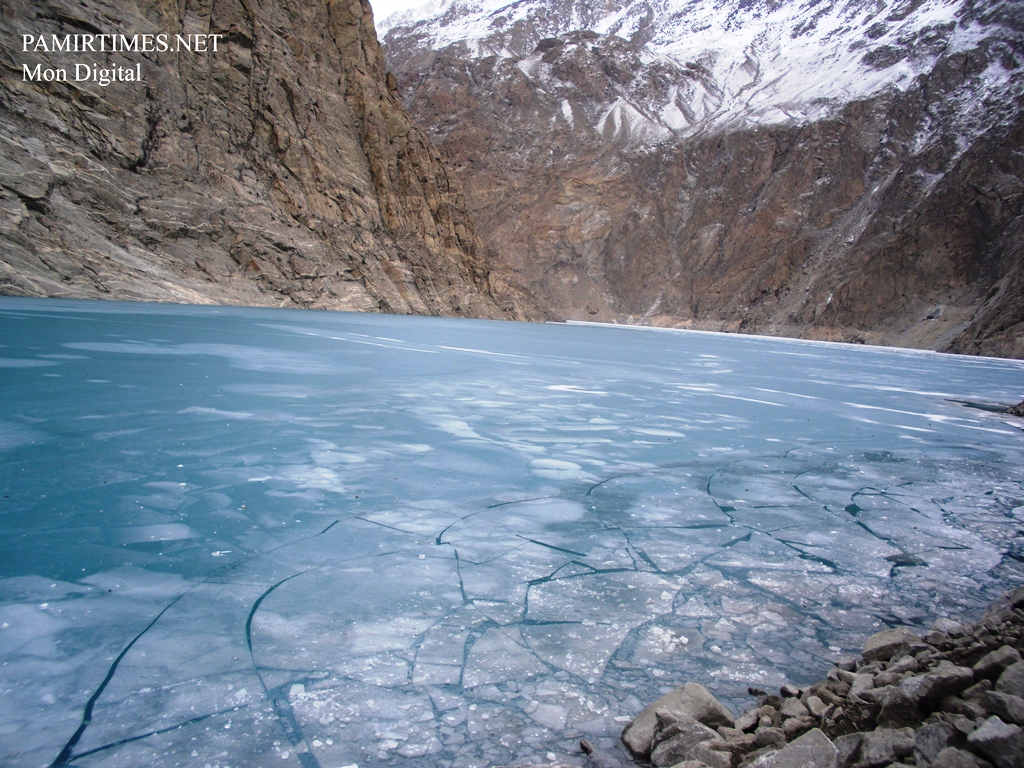 Special Reporter
Gilgit, February 4: Passengers stuck in middle of the partially frozen Hunza River have helped themselves out of danger.
Aziz Karim, one of the 40 passengers stuck in the dammed Hunza River, informed Pamir Times moments ago that the passengers have successfully taken the boat out of the frozen and dangerous portion of the river and they will soon reach Ayeenabad.
A boat carrying 40, forty, passengers was stuck in the partially frozen dammed Hunza River, near Ayeenabad, for more than two hours.
According to details shared by a passenger, Aziz Karim, who is currently on the boat, there were 10 women and 4 children among the stuck passengers.
Aziz Karim had earlier told Pamir Times on phone that the passengers were trying to break the ice and carry the boat forward but the process was painfully slow and really difficult.
He had also appealed to the authorities and local volunteers on behalf of the stuck passengers to help and rescue the boat.