PTI hopes to convince Kalash community to end election boycott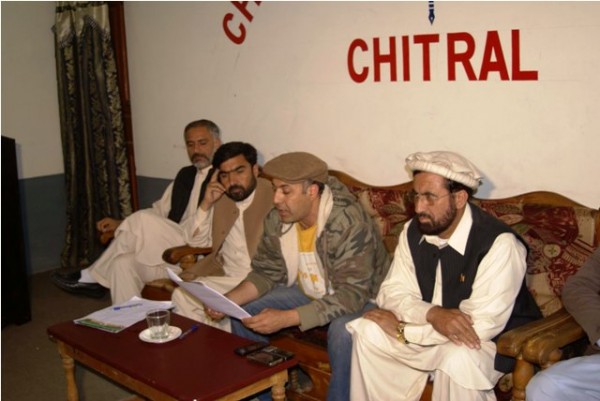 Gul Hammad Farooqi
Chitral, April 21: Leaders of Pakistan Tahreeki Insaf (PTI) in Chitral urged the government for restoration of constitutional and legal rights of the Kalash community. Addressing a press conference Abdul Latif president of PTI Chitral along with Muhammad Israr general Secretary, Haji Muhammad Sultan and Razitu Billah said that the Kalash are a UN recognized indigenous community, having a unique and rich culture.
They pointed out that there is no column in registration form of NADRA for Kalash community, however this distinction is allowed to larger minority groups like the Hindus, Sikh, Christians and others.
They said that PTI chief Imran Khan had committed to give party ticket for PK 89 to Wazir Zada Kalash but due to some reasons this could not be made possible.
They demanded representation for the Kalash community in the provincial assembly, through special legislation.
They promised that PTI after winning the elections will support for nominating a Kalash candidate on provincial and national assembly seats.
Responding to a question they said that although the Kalash community have announced boycott of the election but they will try of their best to persuade them and to convince them to cast their vote in upcoming election.