27 students from Gilgit-Baltistan jailed on judicial remand in Lahore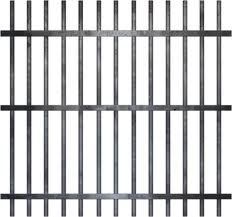 Our Correspondent
Lahore, May 1: A Court in Lahore, the capital of Punjab, sent 27 students hailing from different parts of the Gilgit-Baltistan region to jail on a one-day judicial remand.
The students had been arrested yesterday night by the police and they were presented in front of a Majistrate today, who sent them to jail on judicial remand. The students from GB have said that the arrests were uncalled for and the police was not acting impartially.
According to details shared by the students from GB, some people near Raiwand had attacked a hostel and pelted it with stones, accusing them of fighting some youth in the neighborhood. Faced with an attack by the local residents of Arayeen Pind, the students of GB called the police to get protection from the attackers but instead they were implicated in false cases and FIRs were registered against them. Raids were conducted by the police during the night and over two dozen students were arrested.
The efforts of the students from Gilgit-Baltistan to get support from the Gilgit-Baltistan government and PMLN Chief Organizer, Hafiz Hafeezur Rehman failed, because nobody showed any interest in the matter.
Today a large number of students from all parts of Gilgit-Baltistan gathered near the court to show support for the arrested youth.
One youth activist said that the parties had reached an agreement to settle the issue on their own but the Majistrate decided to send the students to jail for at least one night.
The Lahore based youth of Gilgit-Baltistan are currently hoping to bail the students out tomorrow and finish the case once and for all. They have criticized the regional political leadership for neglecting issues of the students, while making tall claims of public service and leadership.
They have appealed to the Chief Secretary, who has served for a long period in Lahore, to help finish the cases against the students because their futures have been jeopardized by the registering of FIRs against them.