The dream of getting an "all-weather" airport in Gilgit and Skardu shattered?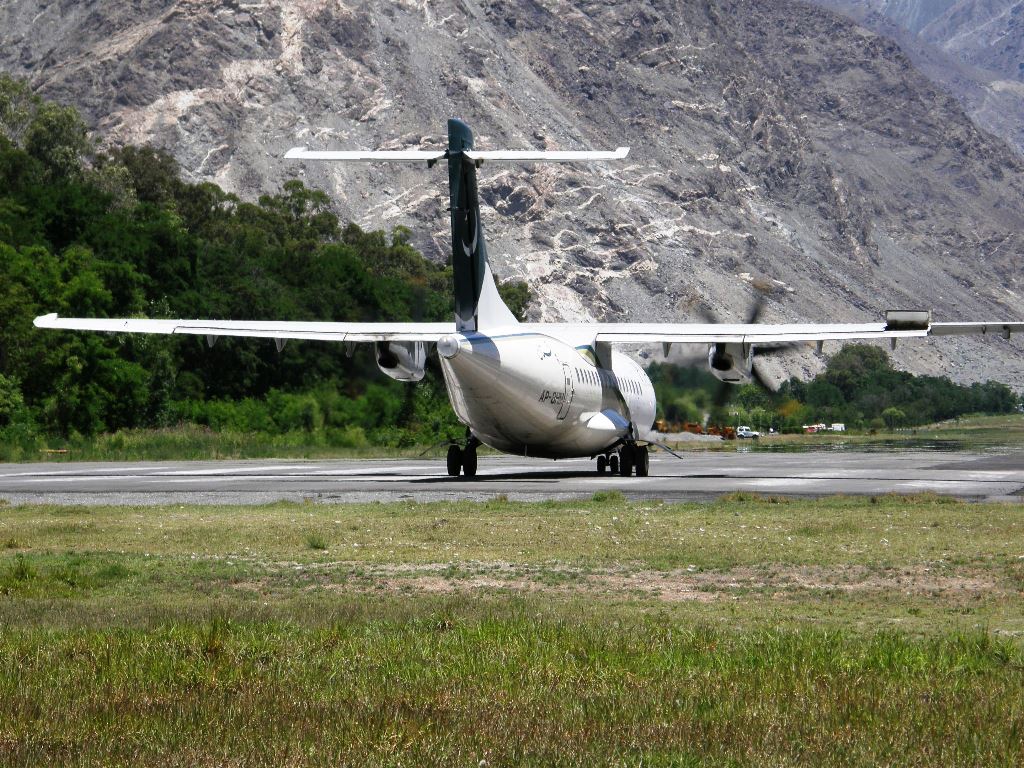 Naeem Ullah
Photos: Mon Digital
Gilgit, May 31: CM Mehdi Shah has reported said in Gilgit-Baltistan Legislative Assembly the other day that the Gilgit and Skardu Airport cannot be made "all-weather" because of some mysterious reason. He said that the Civil Aviation Authority has refused to make required changes in the airport's structure to make it capable of receiving larger planes in all seasons of the year.
The reported "revelation" by the Chief Minister has baffled the people of Gilgit-Baltistan who have, thus far, been assured by the same politicians about the "good news" that a better and modern airport is to be constructed in the region. It appears that all the promises and assurances were fake, as the case is with "dream sellers" who have nothing in reality to offer to the public.
The people of GB suffer every year because of unstable weather, as the planes generally remain non-operational due to blockade of the narrow and dangerous valleys. The small ATR Turbo Planes operated by the PIA are unreliable and too small to cater to the needs of the increasing population of  the region.
The situation demands for a thorough and systemic analysis of the short and long-term needs and possibilities of air-voyage for the people, who travel in large numbers every day, for medical treatment, education, business or other activities.