Instability is discouraging tourism in Gilgit-Baltistan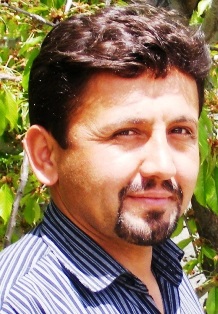 Muhammad Panah 
State is responsible for protecting citizens' lives and properties without troubling. It is also responsible for making an enabling socio-political environment, favorable for harmony and peace. Making such a favorable environment in Pakistan, especially Gilgit-Baltistan, is one of the country's myriad challenges. However, there's a way out; through tourism.
Islamabad can help revive the region's economy by boosting tourism. Tens of thousands of people can be attracted to the region every year from within the country as well as from other countries, helping not only in revival of the economy, but also putting the region on the world map as a peaceful and harmonious land of beauty and opportunities.
The situation on the ground, however, isn't very rosy. Instability, poor infrastructure, under-development, and fear, is the name of the game in the beautiful Gilgit-Baltistan. This is despite the fact that tourism is a major source of income for the locals, along with government employment and meager farming. Not more than 2% land of GB is cultivable; the rest is covered with mountains, rivers, lakes, glaciers, etc. Many of the means of livelihood are seasonal.
The situation has also been aggravated by the governments' non-seriousness attitude toward tourism development. The law and order situation, which is the primary responsibility of any government, has been deteriorating, with powerful groups taking the law in their own hands, every now and then. The government and the state have failed to control the militant groups and the political/religious parties behind violence and lawlessness.
The second cause of discouragement of tourism is political instability in Gilgit-Baltistan; the local people political rights activists are being constantly prosecuted; blamed of treason etc. Activists are being sent behind bars every now and then, resulting in reports that portray the region in a very negative light at the global level.
Security issues related to traveling on the Karakruam Highway have also been a major reason why people from within and without the country prefer not to visit the region. The condition of the road has also deteriorated, making the journey unsafe, hard and full of uncertainties.
The latest impediment for tourism is the news of two inmates breaking the Gilgit jail and then fleeing despite of a heavy search operation. The report soon became an international story and quashed the hopes of tourism revival.
It is, therefore, important for the federal and regional government to take promotion of tourism as a priority and establish an environment that supports tourism, instead of killing it.