Dead bodies of two more students recovered from Susum Valley avalanche debris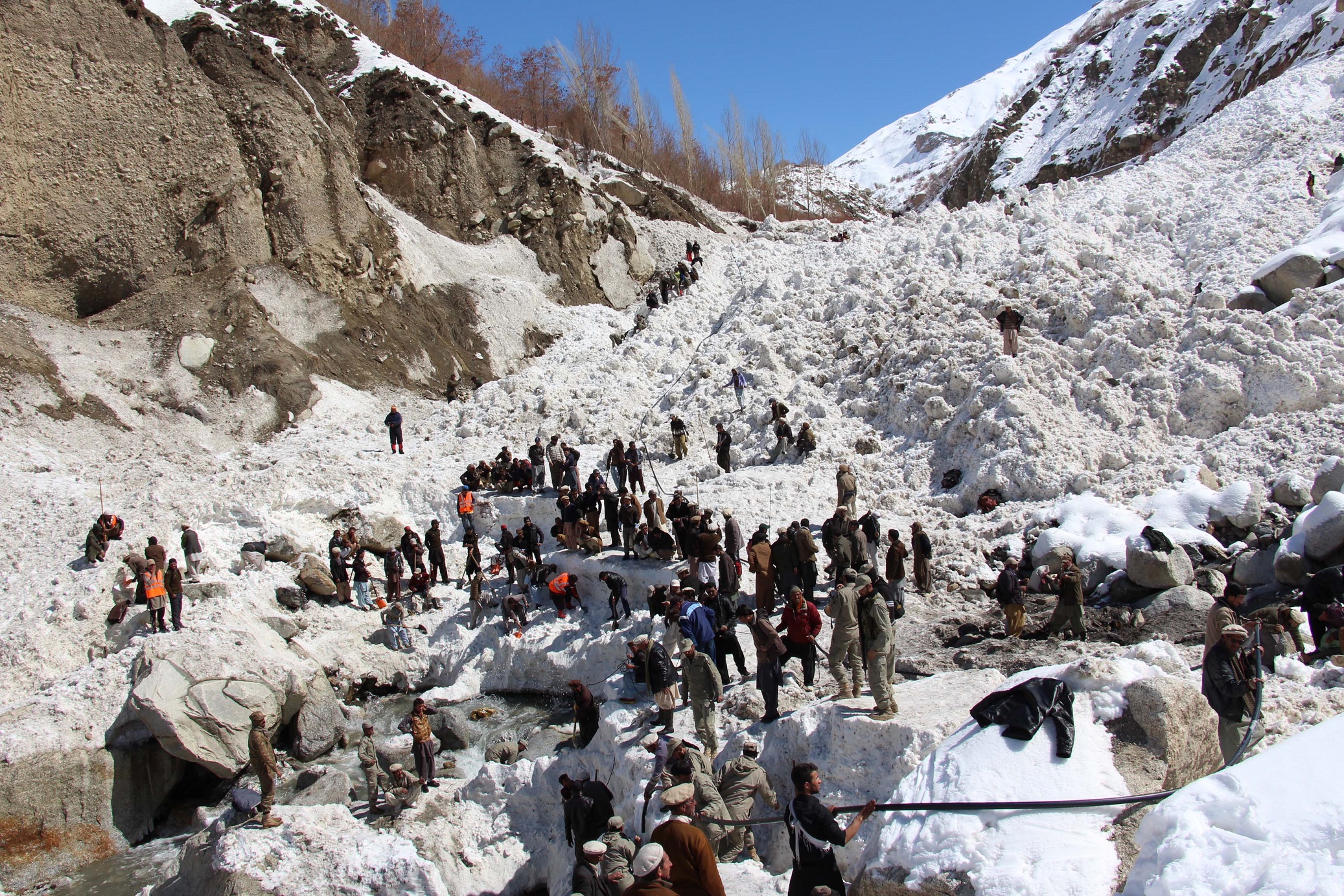 By  Gul Hamad Farooqi
CHITRAL: Dead bodies of two more students were recovered from the debris of the 19th March snow avalanche that wreaked havoc in the Susum village of Karimabad Valley in Chitral, killing 9 people, including eight students.
According to Muhammad Ali, a member of the Tehsil Council Chitral,  the newly recovered bodies were of Amir Illahi son of Amir Shah and Aftab Ali Shah son of Munawar Shah  of Parsand valley.
Nine people, among them one local farmer and eight students, had been buried alive by a massive snow avalanche in the remote valley on 19th March 2016.
Dead bodies of the local farmer and five students had been recovered from under the debris. These two bodies were recovered today after 44 days. The bodies were handed over to their family and were laid to rest in their ancestral graveyard.