Prominent climbing guide Sami Ullah falls to his death while trekking in Khunjerab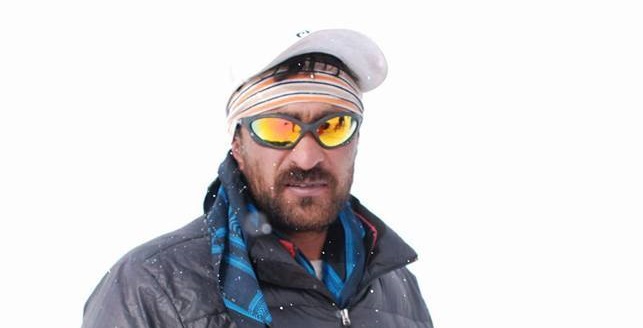 Islamabad: Leading climbing guide and mountaineer Sami Ullah, a resident of Raminji village located in the Gojal Valley, Hunza, has reportedly fallen to his death while trekking  in the Sokhtarabad valley of Khunjerab national park upper Hunza mountains. The tragic incident reportedly occurred three days back, on June 15, 2016.
Leading mountaineer and tour operator Nazir Sabir, in his Facebook post has said that Sami 'apparently fell with the cornice that turned into an avalanche' and took down the climbing guide wit it. Body of Sami has yet to be recovered.
Sabir writes further, "Sami was a very kind, always willing worker and a lovable character. He was very popular with almost anyone he came across in life. He will be missed and always remembered for his outstanding qualities as a humble and helping human being."
According to some sources, Sami was visiting the Khunjerab Valley along with a group of tourists who have remained safe.