Constitutional package for GB to be announced soon, Chief Minister Gilgit-Baltistan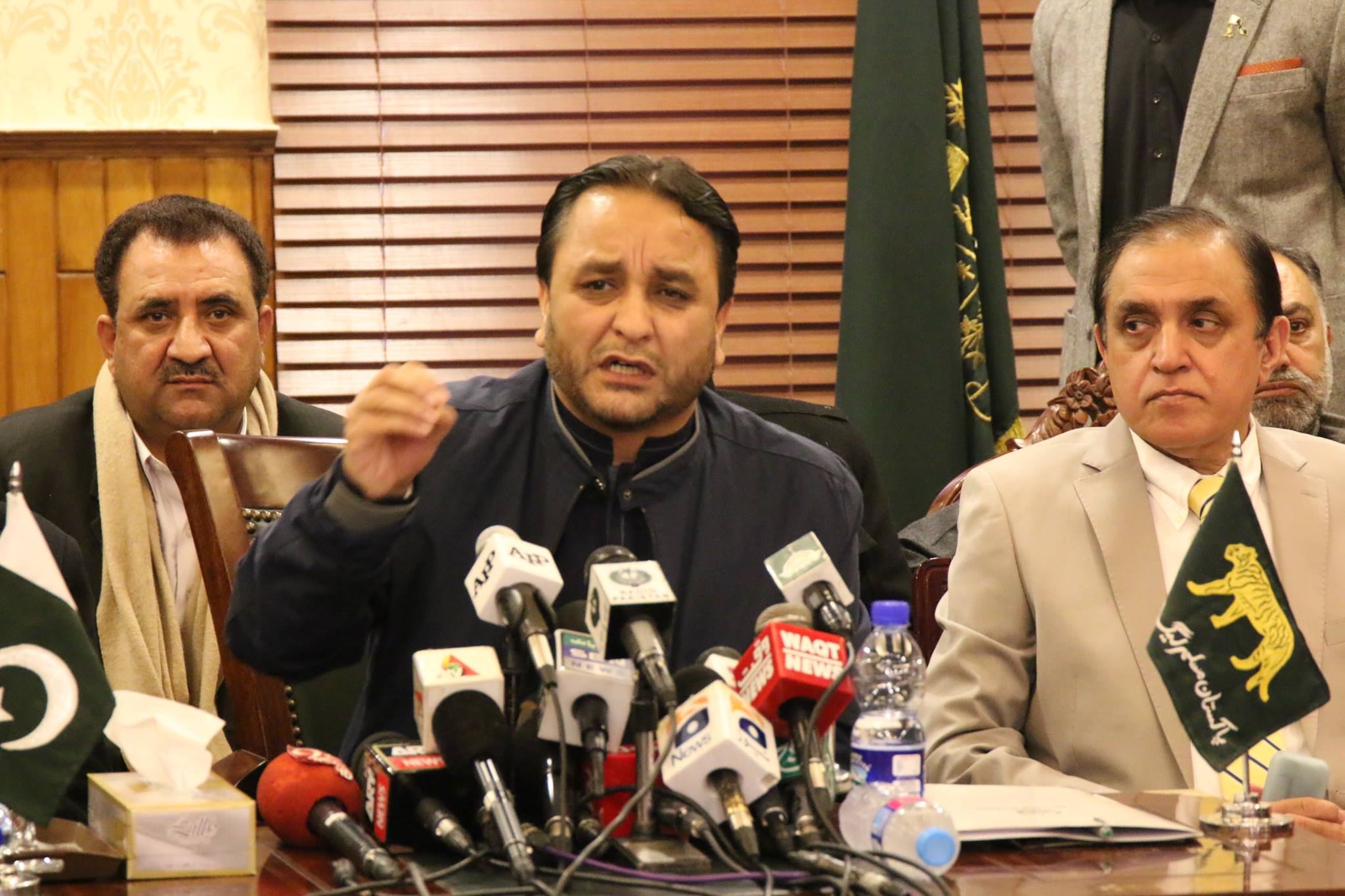 Islamabad: Chief Minister Gilgit-Baltistan Hafiz Hafeez-ur-Rehman says the PML-N led government in Federal and Gilgit-Baltistan will never back down from its aim of the development of the country.
Addressing a news conference in Islamabad on Tuesday, he said the development projects in Gilgit-Baltistan are being completed on special directions of Prime Minister Nawaz Sharif and the government has achieved significant successes against terrorism in last three years.
He said that different projects of the Gilgit-Baltistan have been included in China Pakistan Economic Corridor including Diamer Bhasha Dam and these projects link the territory with the national grid.
The Chief Minister said that due to establishment of peace and stability one million tourists came to the area last year and it will be increased this year.
Hafeez-ur-Rehman said that due to effective performance of the government the general public is supporting the vision of the Prime Minister Muhammad Nawaz Sharif.
He said that the constitution package for Gilgit-Baltistan is under process and will be announced very soon after recommendation of the committee.
The Chief Minister said Pakistan Tehreek-e-Insaf as a political party should play its due role in the development of the country instead of maligning national institutions and creating hurdles in the way of development of the country. Sourec: Radio Pakistan