Senior Civil Judge Amna Zamir receives UK Alumni Award for Professional Excellence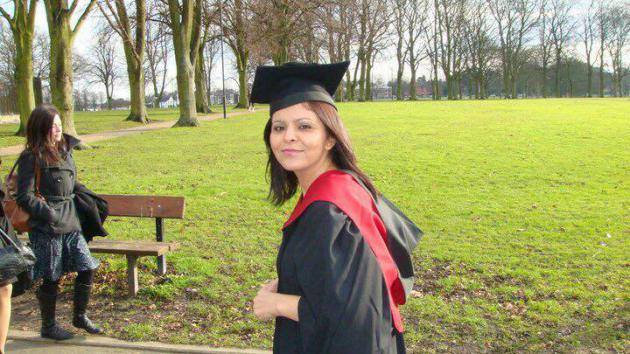 ISLAMABAD: Giglit-Baltistan's first female Civil Judge, Amna Zamir, has received the UK Alumni Award from the British High Commissioner in Islamabad, Tom Drew, for her professional achievements and excellence.
Amna Zamir is working as a Senior Civil Judge cum Judicial Magistrate for Pakistan Judiciary of Gilgit-Baltistan. Since her post-graduate studies from the UK, she has also been associated with various civil society organizations offering free legal aid and advice to those who can't afford to seek quality legal services.
Amna's work is in many ways worth following for our younger generation as not many people pursue careers in the law field even though it's absolutely rewarding and an important professional field.
The Alumni Awards honour UK university alumni within 15 years of their studies at a UK higher education institution in the UK, and who have made a significant contribution to the societies, professions and countries they now live in.
The Study UK Alumni Awards recognise the outstanding achievements made by UK alumni and celebrate the impact and value of a UK higher education. In the professional category, Amna was one of the three finalists who received this award along with Dr. Umar Saif, the Chairman of the Punjab Information Technology Board (PITB) and the founding Vice Chancellor of the Information Technology University. The three finalists were reportedly chosen from among more than hundred applicants.