Pak Hunza-Gilgit Social Welfare Organization appoints new cabinet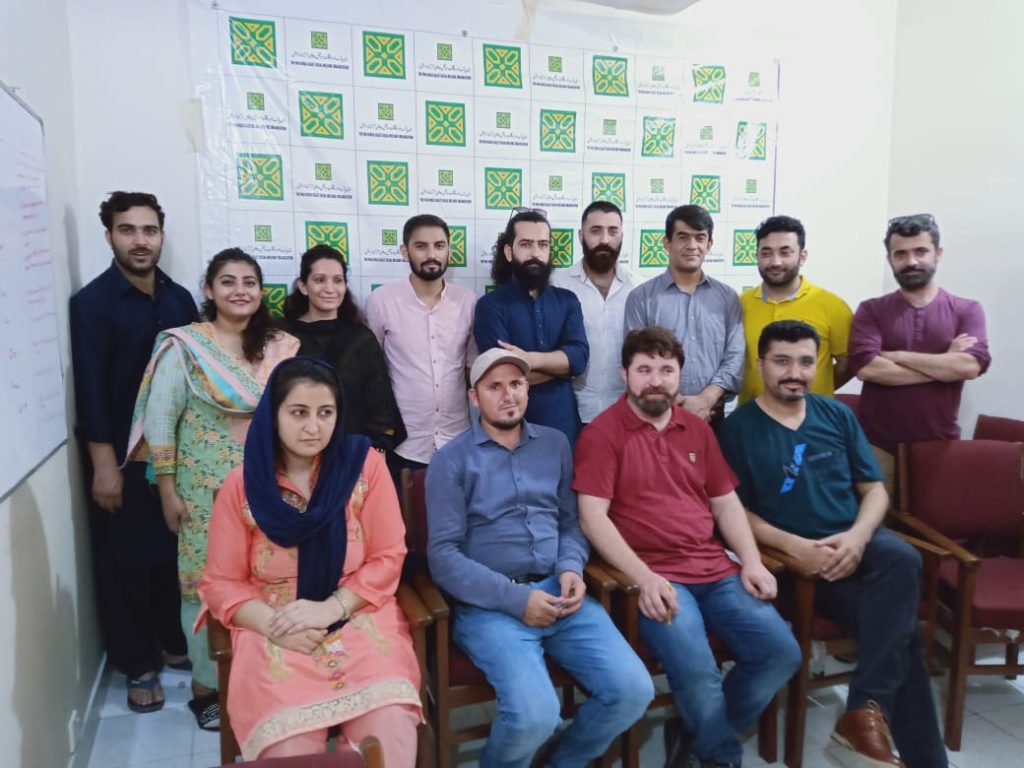 ---
KARACHI: (PR) Annual meeting of the Advisory Board of "The Pak Hunza-Gilgit Social Welfare Organization" (PHGSWO) was held on 22 September 2019 at PHGSWO office here in Karachi. Members of the Advisory Board, ex-chairman Mr. Moula Madad Qizill and all the cabinet members attended the meeting.
The agenda of the meeting was appointment of new Chairman and cabinet members for the term 2020-21. The newly appointed cabinet comprises of:
Mr. Babar Junaid Chairman
Mr. Jamil Rumi Vice Chairman
Ms. Noshad Bano Joint Vice Chairperson
Mr. Sultan Aziz General Secretary
Mr. Israr Ali Finance Secretary
Mr. Waseem Yar Baig Information Secretary
The oath taking ceremony of the new leadership of will be held in the last week of October 2019.
The Advisory Board has congratulated the new leadership for rendering voluntarily services for a noble cause. The board members hoped that the new cabinet will follow the footsteps of the predecessors who rejuvenate this institution and did the good work in meeting the needs of the community. Board members applauded the services rendered by the previous cabinet under the dynamic leadership of Moula Madad Qizill. This organization has remained at the front to provide the financial and moral support to the diaspora of Hunza and Gilgit in Karachi. Newly appointed Chairman and his cabinet members appreciated the work of previous cabinet and showed commitment to take the organization to the next level in the near future
The cabinet has further appointed 18 more members who will be working as, Advisors, Associate members, Coordinators and Portfolio members with new leadership.
THE PAK HUNZA GILGIT SOCIAL WELFARE ORGANIZATION
KARACHI
Sr. No
Name
Designation
E-mail ID
1
Niamat Karim
Advisor Finance HGSWO
Deeram_hunzai@hotmail.com
2
Nisar Ali
Associate Finance
nisar291085@gmail.com
3
Rizwan Karim
Media Coordinator
rizwan.karim94@gmail.com
4
Noman Karim
Media Coordinator
noman.karim88@gmail.com
5
Naeem Mirza
IT Coordinator
101naeem.mirza@gmail.com
6
Liaqat Ali Hamiya
IT Coordinator
liaqat.hamiya@gmail.com
7
Gohar Karim
Portfolio Member Events & Program
gohar.karim86@gmail.com
8
Rozi Shah
Portfolio Member Social Welfare
rozishah47@hotmail.com
9
Shahid Ullah
Portfolio Member Sports Event
shahidtajik92@gmail.com
10
Piyar Ali
Portfolio Member Sports Event
alihunzai84@gmail.Com
11
Shah Nawaz
Area Coordinator
shahnawaz_hassan@gmail.com
12
Sajida Tawakal
Area Coordinator
sajuhunzai786@gmail.com
13
Nasra Shakeel
Area Coordinator
nasranazeer225@gmail.com
14
Sara
Area Coordinator
15
Sherish Ali
Area Coordinator
sehrish.alimadad666@gmail.com
16
Nazeem Khan
Area Coordinator
hunzai_noon@hotmail.com
17
Amir Aman Shah
Area Coordinator
ameeramanmanu@gmail.com
18
Maria
Office Secretary
hunzaimaria@gmail.com