GB Government's portal suspended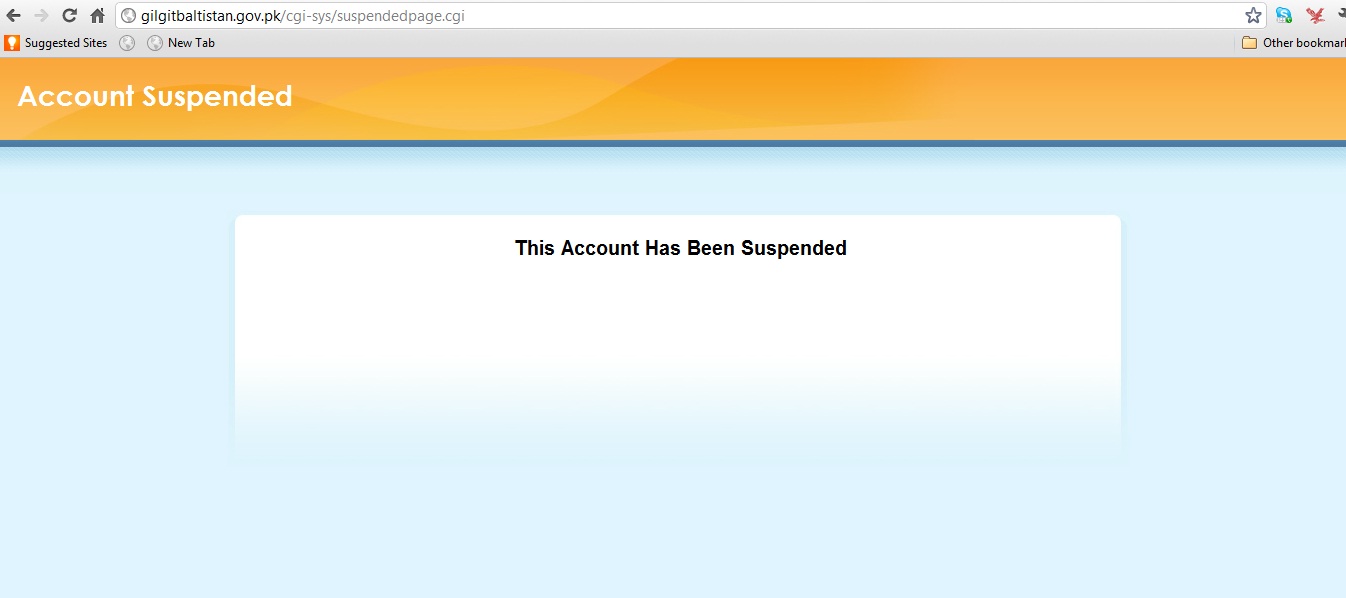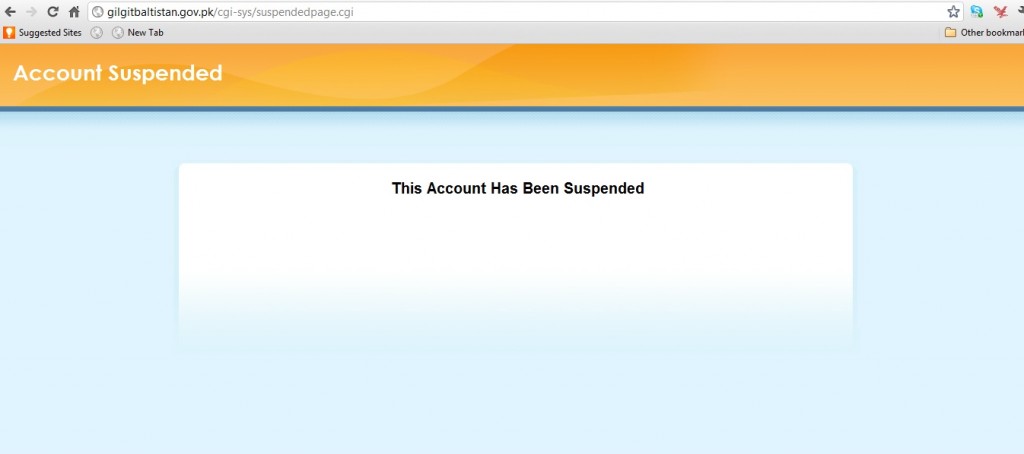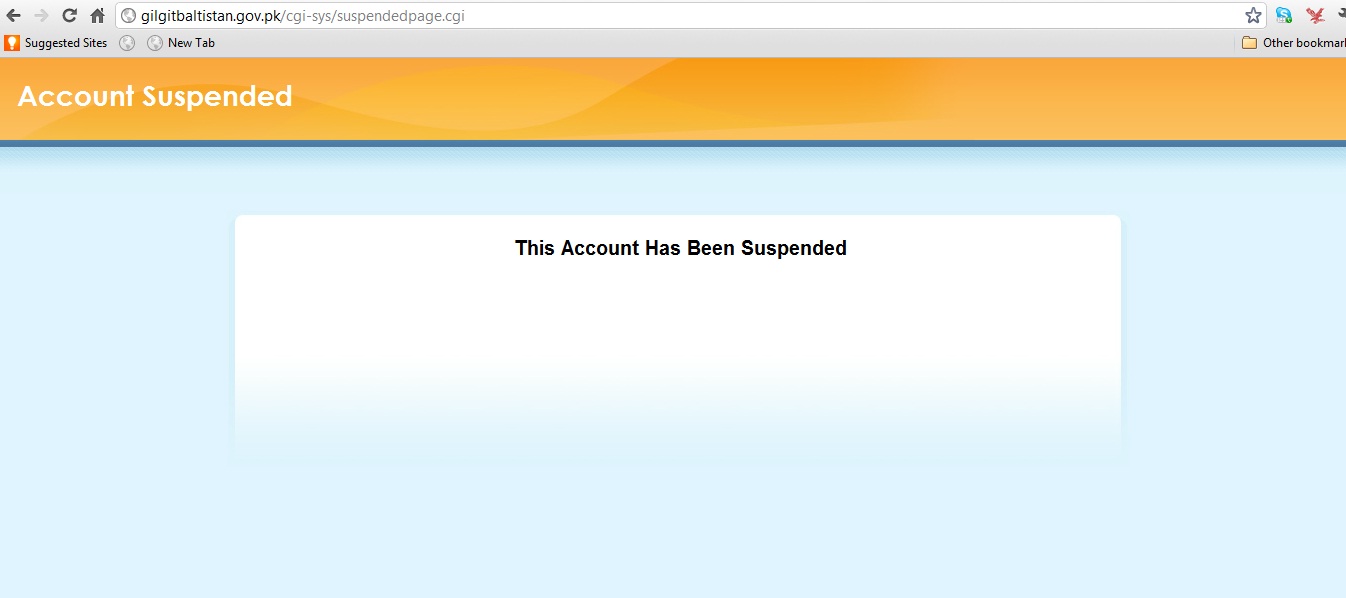 Giglit, June 25: The official web portal of the Government of Gilgit – Baltistan has been suspended by the hosting company, most probably due to non-payment. As of 1:40, 25th June 2012, the website was not accessible.
The suspension has caused anxiety among residents of GB living in other parts of the world, as well as journalists who were expecting to get information about the annual budget, which is scheduled to be announced today in the evening, during a specially called meeting.