Senior Superintendent of Police and Army officers killed in Chilas, two policemen injured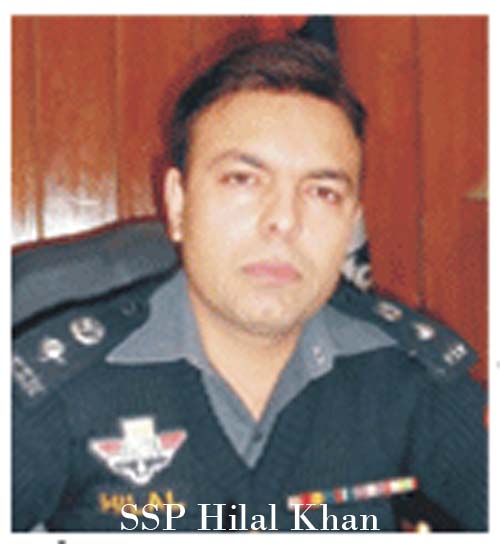 (Updated at 5:16 AM)
Islamabad, August 6: According to media reports, assailants have killed two army officers and a senior police officer near Chilas, in the Diamer District of Gilgit-Baltistan.
The deaths occurred after the vehicles of these officers were fired upon by unknown assailants near the Ronai locality of Chilas, according to local reporters.
SSP Hilal Khan and the Colonel, identified by some sources as Ghulam Mustafa, reportedly, embraced martyrdom at the spot while the Captain of the Pakistan Army, identified as Ashfaq, sustained serious injuries, along with two police officials.
Captain Ashfaq later succumbed to his injuries at the District Headquarters Hospital, according to police sources, taking the death toll to three.
Giving details of the incident, renowned journalist, Farooq Ahmed Khan, tweeted:
#Hilal Ahmed, belonged to Swat and brave officer, was returning home after a meeting over law and order at DC house, #Chilas

— Farooq Ahmed Khan (@Mountainous_1) August 5, 2013
It is believed that SSP Hilal Khan was involved in operations against miscreants in the region. He was also, reportedly, investigating the murder of tourists near Nanga Parbat base camp last month. 
Meanwhile, commenting on the terrorist attack, Senior PPP leader Amjad Hussain Advocate has said that the TTP has reached Gilgit-Baltistan, due to PTI government in KPK and PMLN government in the center.
TTP expanded itself to gilgit baltistan due to PTI govt in kpk and pmln govt in center

— amjadhussainazar (@amjadhussainaza) August 5, 2013
It is pertinent to note that a couple of months back another senior police officer, DSP Atta Ullah, was killed in Diamer along with his guards in an ambush.
Later, 11 foreign and local mountaineers were gunned down in a tragic incident near the base camp of Nanga Parbat in the month of June.