Enrollment, literacy campaign and education walk held at Chitral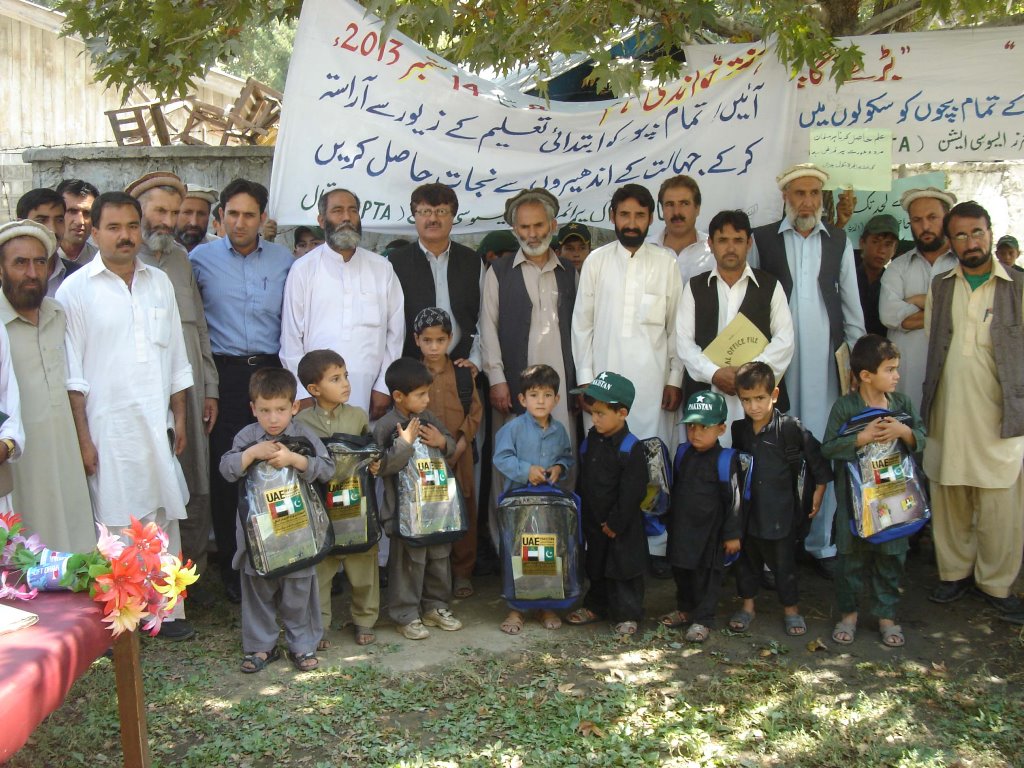 Gul Hammad Farooqi
CHITRAL: Literacy cum enrollment campaign in government schools kicked here today, aiming to increase enrollment in government primary schools at Chitral. The campaign will continue till 14th of September.
A walk aiming to enhance awareness about education was also held in this connection. The walk started from Govt. Centennial Model High School to Ataleeq Square, led by District Education Officer Haji Nisar Ahmad Khan, Additional Assistant Commissioner Mazhar Ali Shah, Deputy district education officer Ihsanul Haq president of All primary teachers association (APTA) Muhammad Ashraf. The walk was held under auspices of APTA Chitral, participated by Teachers, representatives of civil societies and students of different schools. The walk started from GCMH S and ended at Ataleeq square where it converted in function. Addressing on the occasion DEO Nisar Ahmad highlighted importance of education and stressed upon the parents to must send their children to government schools where government spent millions of rupees for this purposes. He also hailed education friendly policy of government of Khyber Pakhtonkhwa. The walk returned back to government primary school Chital where DEO, DDEO, AAC and other officers enrolled (registered) so many children in government primary school Chitral.
APTA Chitral provided new bags, note book, pencil and lunch boxes to newly enrolled children to encourage them and to motivate them for coming to school. Literacy campaign will continue for one week during this period it will be assured to increase enrolment in govt schools as well as to enroll such children who not goes to school for some reasons. Talking to this scribe DEO Nisar Ahmad said that Govt of KPK and Chief Minister especially directed for introducing uniform policy in education system by implementing same syllabus in govt schools which is teaching in private schools. So as to restore public confidence on these schools. He said that the Govt. have fulfilled all demands of Primary teachers by giving them up-gradation with charming salaries and no they will be bound to teach their students honestly as well as they will also enroll their own children in Govt schools. Muhammad Ashraf President APTA Chitral said that our teachers committed and have determined to increase literacy ratio in the district as well in the province. He said that that if the govt solve problems of primary schools like shortage of class rooms, washrooms and teaching staff so we can generate a quality educated children in the district.