No imagined sense of safety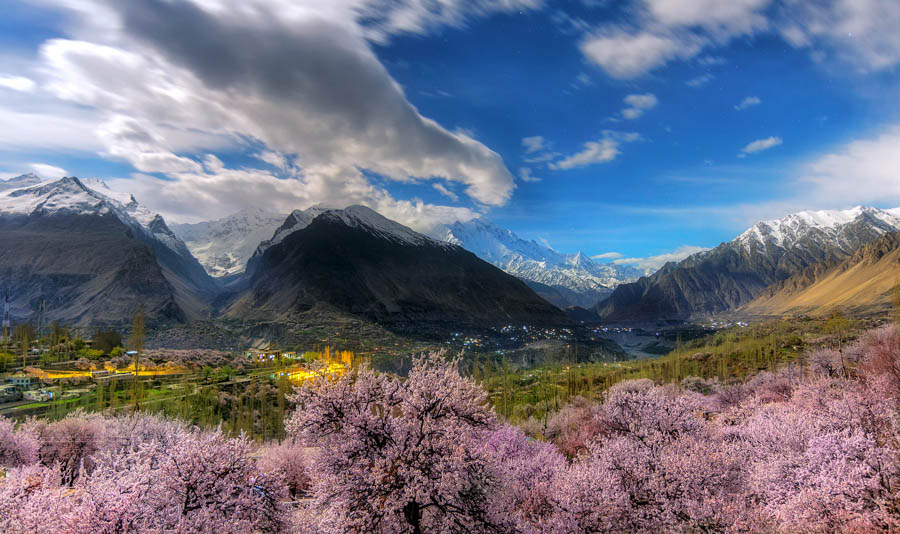 By Sabrina Quamber
Year after year, I return to Hunza because there I find the Pakistan I wish I found more often
I fell in love with the northern areas of Pakistan at 16. Like many teenagers, I willfully gave my heart away without considering that the object of my affection could have any downfalls. In fact, I did not consider anything at all. I just felt a natural safety, a sense of being ensconced between the towering mountains, the rustling trees and the warm, welcoming people.
Ten years later, I am yet to find any flaw that would shatter, or even alter, the serene image of Hunza in my mind and heart.
I have visited Hunza many times since that first trip at 16. And year after year I yearn to go back to the steep streets of Karimabad and the paths that thread through the mountains surrounding the Valley.
Perhaps, this yearning comes from the sense of safety I feel in Hunza. There are few places in Pakistan where a young local woman can walk the streets, dressed in western clothes, without feeling judged or leered at.
They say a 'sense of safety' is often imagined, and uncorrelated to the actual risk you face at any given time. But in Hunza, I truly do not sense that my comfort is imagined.
To borrow a cliché, you are in one of Pakistan's best kept secrets. But perhaps, this secret has been best kept from Pakistanis because in more than a decade of travelling to the formerly princely state, I have yet to return to my hometown of Islamabad without stumbling upon a foreigner. Most of them are trekkers or mountaineers, who come to venture into the heart of the Karakoram, ignoring the dangers of Muslim fanatics and terrorism that they hear about in the media.
And some return, again and again. Just like me. I return because in Hunza I find the Pakistan I wish I found more often; a Pakistan in which women proudly labour as masons and bricklayers to build their homes and houses, a Pakistan where men sitting outside and enjoying the sunshine are happy to hold a conversation with you, devoid of lecherous glances or remarks; a Pakistan where towns are tended to by responsible citizens without a sense of entitlement, a town where nature is important and cared for by its human inhabitants, a place where history is preserved and treasured, a land where education and the welfare of the people is considered more important than short-sighted selfish, material gains.
Perhaps, these are the naive views of an outsider, shielded from potential ugly truths by her rose-tinted glasses. What I do know, however, is that even after 12 years and countless visits, I would happily make the 24-hour journey to Hunza through landslides, sometimes broken roads, and the inevitable flat tire in Juglot, at any given chance.
Courtesy: The News